New Horizons' News
Here's the latest news from New Horizons.
Mayors Annual Visit
On the 28th of September the Mayor of Stockport Cllr Linda Holt and her consort Ken Holt joined the Skipper, volunteers and trustees of Stockport Canal Boat Trust for a morning cruise on the Macclesfield Canal. The Trust was a Mayor's charity in the time of Gordon Bayley MBE and the boat has cruised every summer since 1981, taking disabled passengers on a slow cruise through the lovely Marple scenery.
Cllr Holt had the opportunity to talk to volunteers from the charity who not only man the boat but ensure that the shop is fully stocked and help at the various events the boat attends. She was also able to experience steering the boat and at the end of the trip received a certificate to demonstrate she had been able to do this. The New Horizons team were very pleased that the Mayor had been able to accept the invitation and had enjoyed her time on the Canal.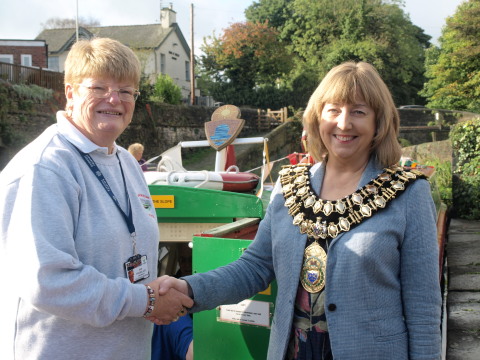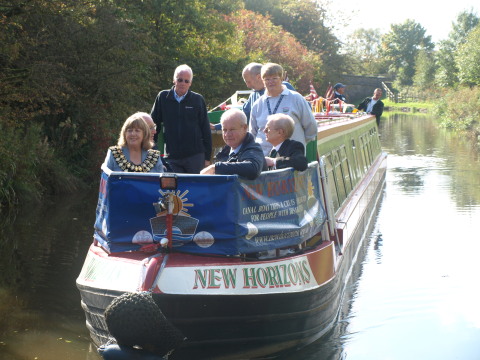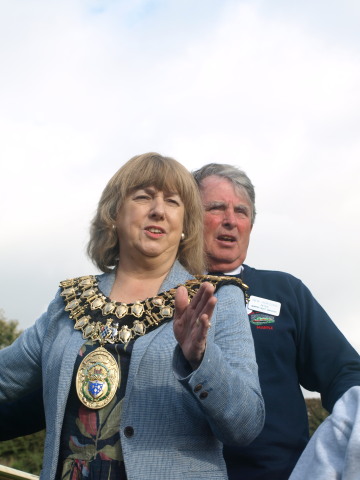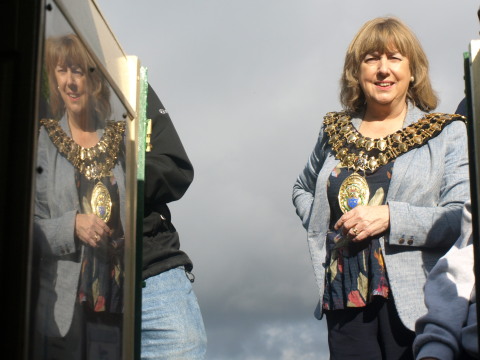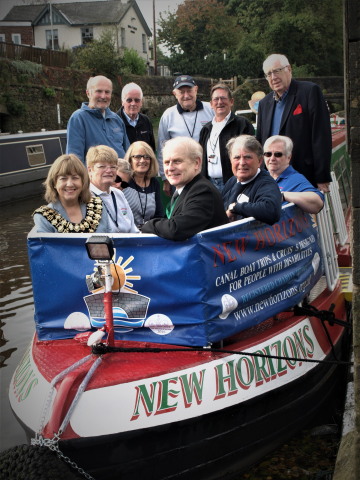 Stockport Canal Boat Trust
 
NEW HORIZIONS

CANAL BOAT

OPEN EVENT


Sunday the 16TH April, Monday 17th April


at
The Mooring, Marple Wharf, Church Street Marple


10.30am – 4.00pm




Boat Trips


Jams, Marmalades, Chutneys, Jellies
Knitted Gifts, Tea Towels
Games, Cold Refreshment's

 

 
Talk to us about VOLUNTEERING and the
Work of the TRUST  
AGM reports 2017.
Below are copies of the reports as presented at the AGM held recently in Marple.
Note of Annual Mtg Stockport Canal Boat Trust (SCBT)
29th January 2017

1. Welcome and Introductions 
James Dunlop welcomed volunteers and Trustees to the mtg.
Present:
19 Volunteers / Trustees were present
Apologies were received from 3 others.
2. Chairs Report – James Dunlop gave the chairs Report announcing that this would be his last mtg as Chair.  It was interesting to hear some of the history of the charity. James was thanked for his work over the last 25 years and a presentation was made by Lisa Smart on behalf of the Trust.
Sue Woodgate was introduced as the new Chair of Stock
Annual Meeting.
Happy New Year to you all.
The Annual Meeting will take place at The Conservative Club, Marple 29th Jan 2017 at

1.30pm

.
Hope to see you there
Sue
Please note the change in time to 1.30 p.m.