New Horizons' News
Here's the latest news from New Horizons.
Caption Contest.
Please submit entries to our caption contest for the photograph below.
There is a small prize for the best one.
Send your entries to:
This email address is being protected from spambots. You need JavaScript enabled to view it.  with 'caption contest' in the subject line.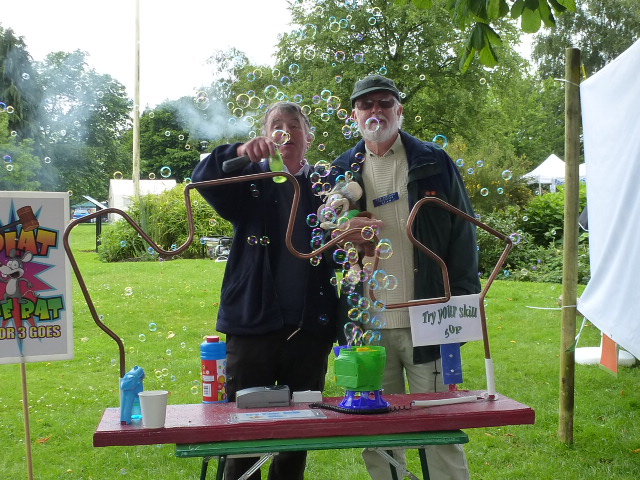 2016 Volunteers afternoon.
Dodging the rain volunteers and supporters met to enjoy time together at the mooring. A chance to catch up and to celebrate together the Queens Award for Voluntary Service.
Speeches made by both Sue and Peter thanked everyone for their efforts in supporting the boat.
Food was beautifully prepared by Sue and her trusty team, and all agreed it was a beautiful spread.
Pictures below.
Food Fair 2016, Marple.
Hi all
Just to let you know that at the Food Fair the total take on the stalls was £1851.93. Thanks for all the help today.
Sue
Pictures below.
Queens award for Voluntary service
Message from James
The Queens award for Voluntary service was presented to the charity at Gorton Monastery on 4th July by the Lord Lieutenant. It was received by Peter Sharp and James Dunlop and will be displayed on the boat in a special cabinet.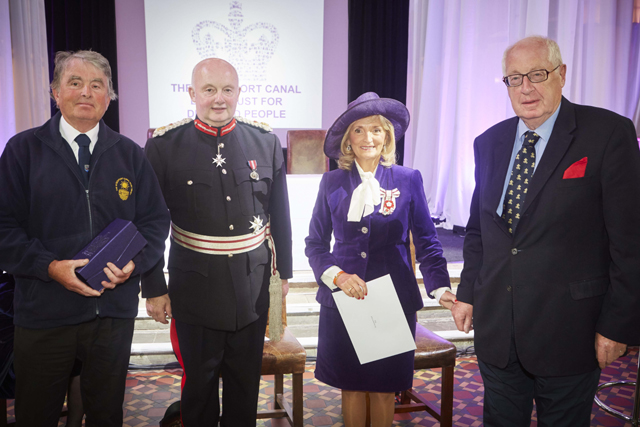 The award was one of 26 made to voluntary groups in Gt Manchester and the assembled volunteers were a great example of the amount and range of volunteering that takes place in the Manchester area.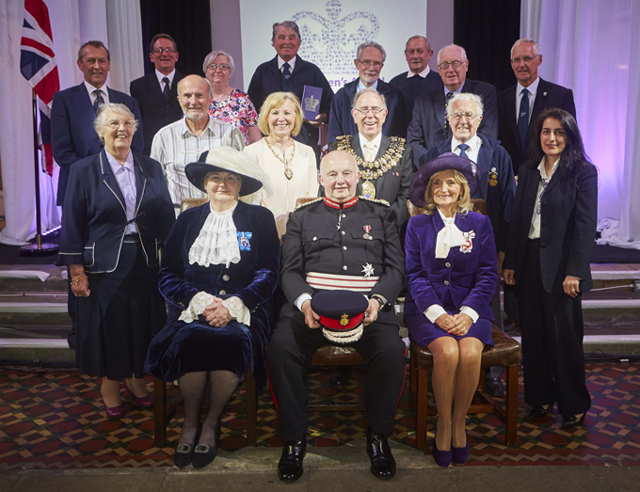 The New Horizons volunteers should be proud of the work that they carry out and the recognition that the award brings.