New Horizons' News
Here's the latest news from New Horizons.
Advert for New Skipper.
As you may already be aware Peter our Skipper is retiring at the end of the season. The trust is therefore embarking on  the process of finding and appointing a new Skipper /Manager with the following advertisement.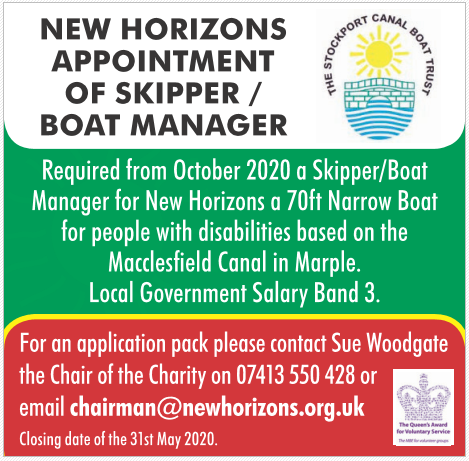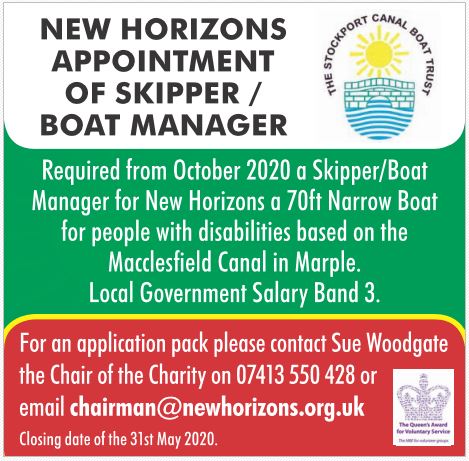 ---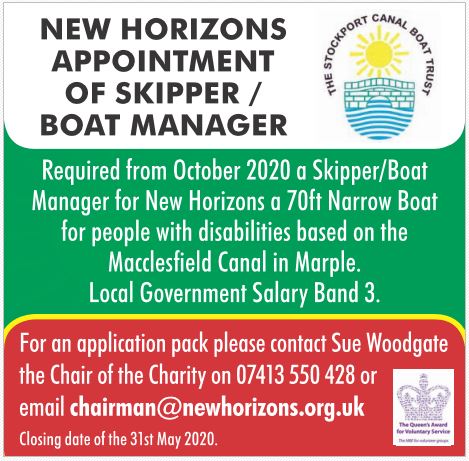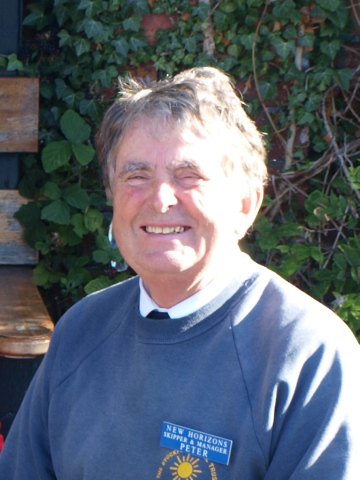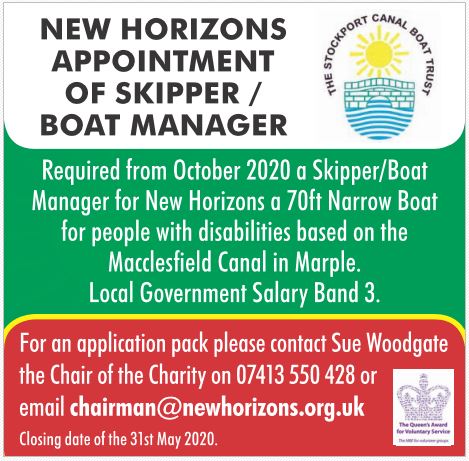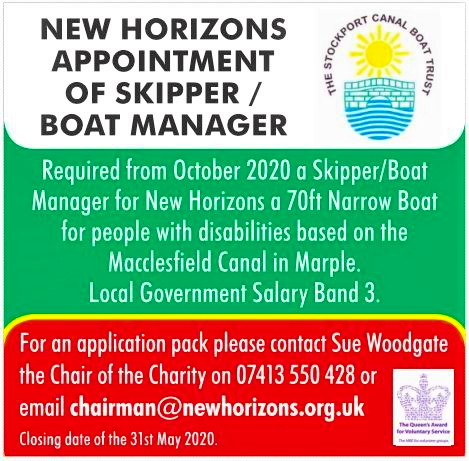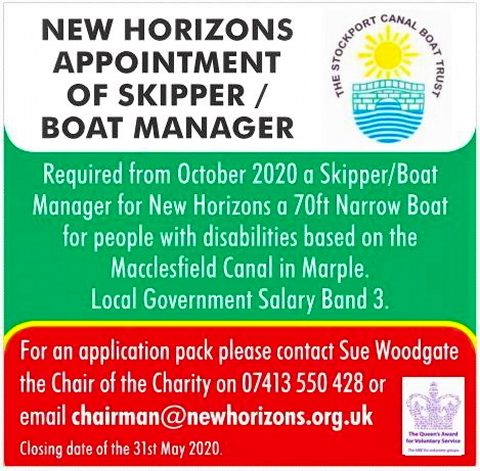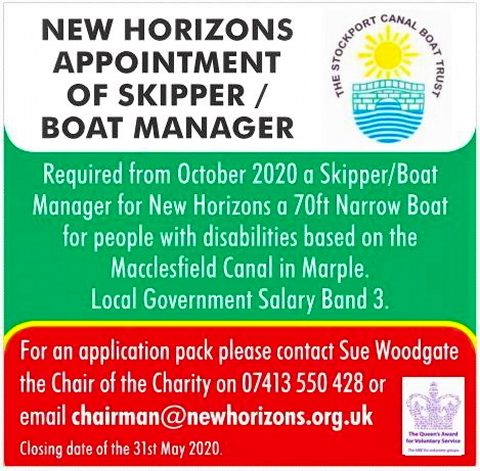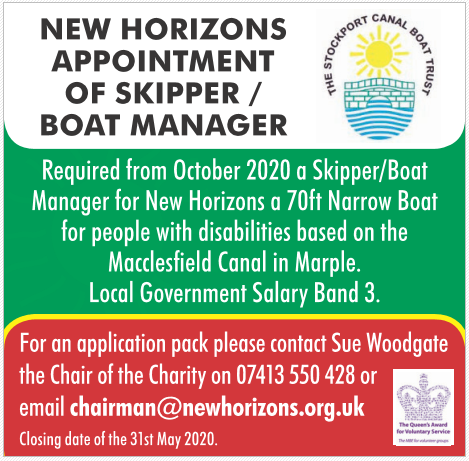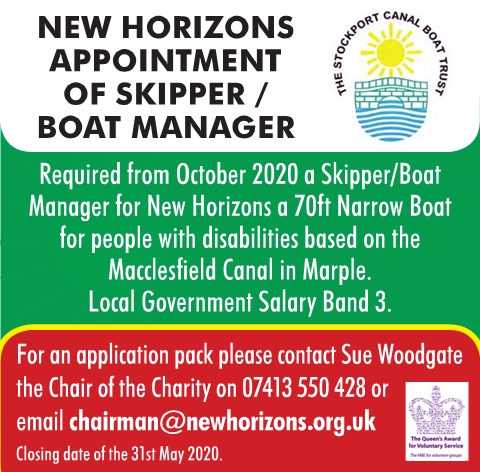 Open Meeting 
This took place  on the 9th February.
Below is the agenda for the meeting which was well attended by members and friends.
If you wish to have a copy of any of the reports please contact the chairman via the contact form, found on the 'About the Trust' page.
Stockport Canal Boat Trust
Annual Open Meeting
9th February 2020
1.00pm
The Navigation Inn Marple
Agenda
1. Present / Sign In 16 volunteers were present.
2. Apologies, Ken Hume, Paul Allerton, David and Karen Bluff, Roger Neill
3. Chairs Welcome – The chair welcomed everyone to the meeting and thanked then for their attendance given the weather.
4. Skippers Report – see separate report
5. Finance Report – see separate report
6. Booking Officer Report – see separate report
7. Chairs Report
• Festivals
• CRT
• Local profile
• Social Media
• Volunteer Development
• Recruitment
8. Volunteer Training 29th March 2020 - – see separate report
9. Float the Boat Draw – S20 Stuart Hodgson
10. Calendar 2019 – Attention was drawn to the forthcoming events
11. Chairs Announcements – the Chair announced that Peter Sharp would be retiring from New Horizons at the end of the 2020 season.
2019 News  in Pictures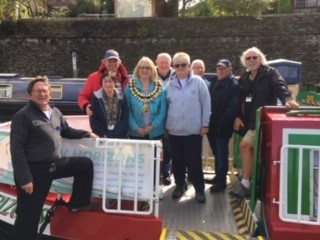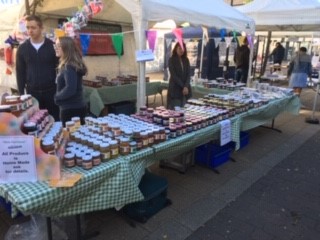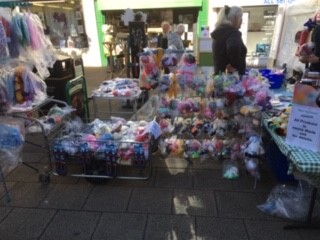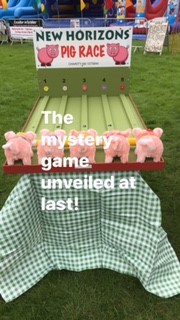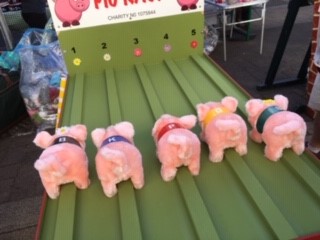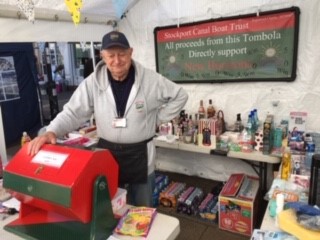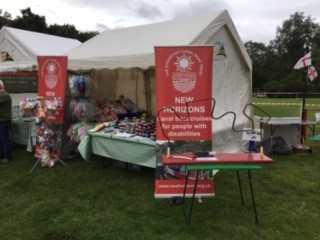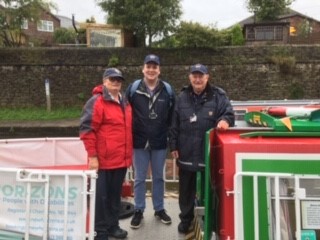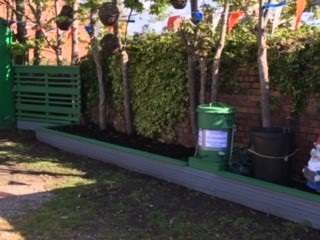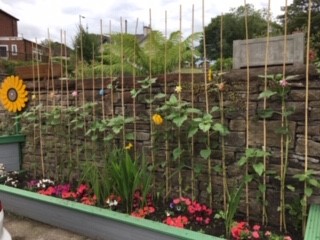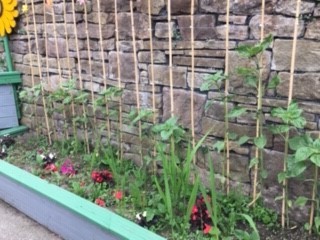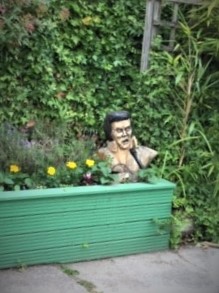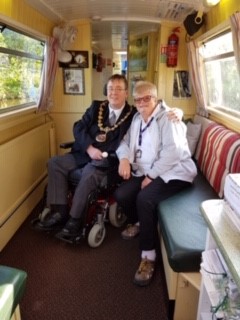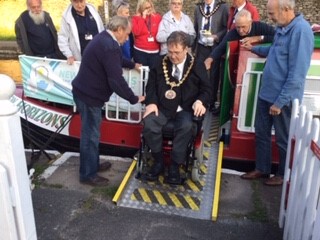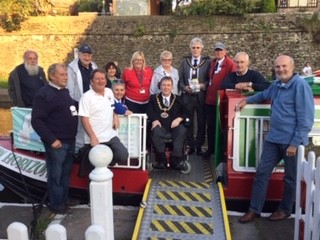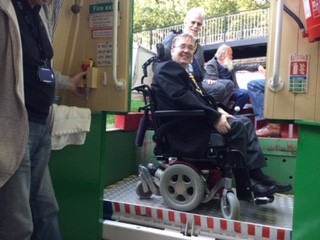 Great News
We were nominated to receive funding from the #madelocal fund with the support of @carling, @robbiesbrewery and @SembleUK. And we have been successful!
The funds will go towards the creation of a new wet room and some waterproof clothing for volunteers. As you probably know, it gets very wet out there and our skipper and volunteers deserve a nice warm space to dry off and some lovely new clothing. We will update you on the progress of the project when we get started.
So thank you for the nomination and thank you to @carling, @robbiesbrewery and @SembleUK and the #madelocal fund.