New Horizons' News
Here's the latest news from New Horizons.
2018, another great year for New Horizons.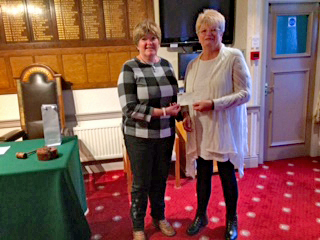 Sue Woodgate, Chairperson of Stockport Canalboat Trust receiving a cheque for £1336, from Kay Gould Martin, past lady captain of Marple Golf Club on Facebook. The Trust were her nominated charity for her year as captain.  
 This years Mayoral visit was a great success, A pleasant cruise along the Macclesfield Canal with the Mayor taking a spell at the tiller.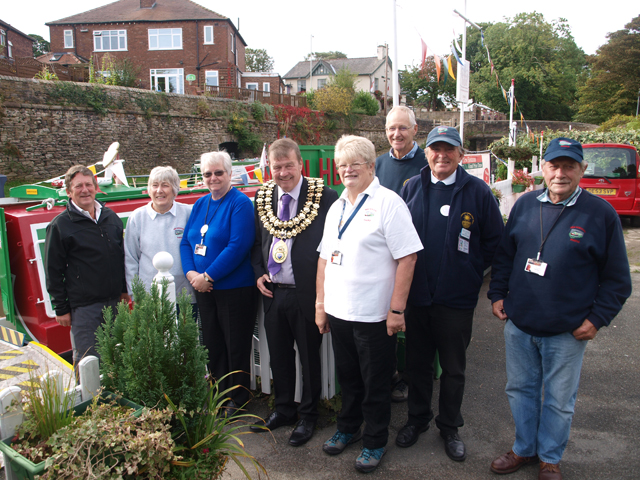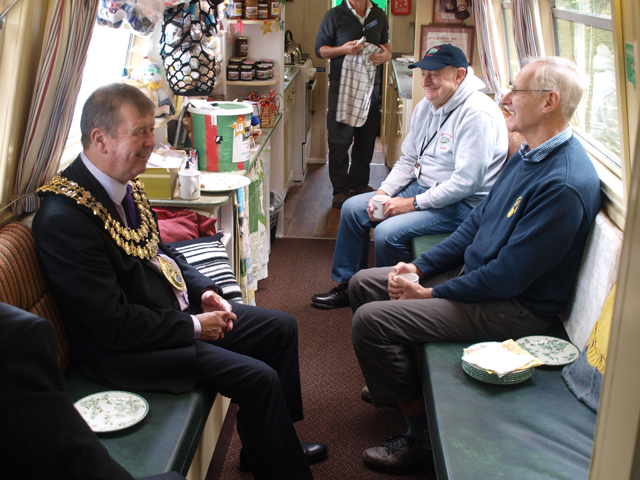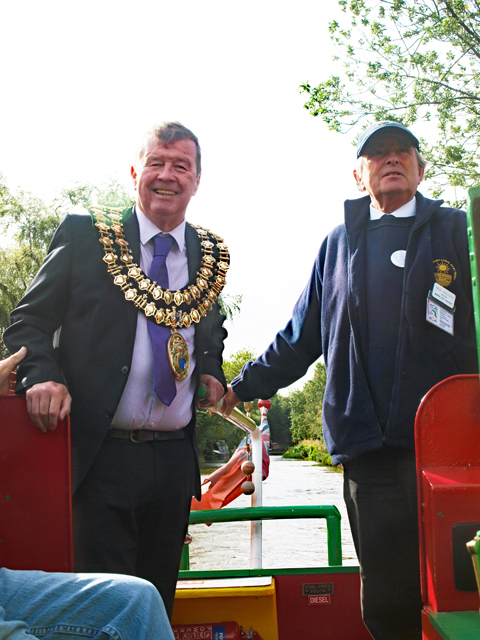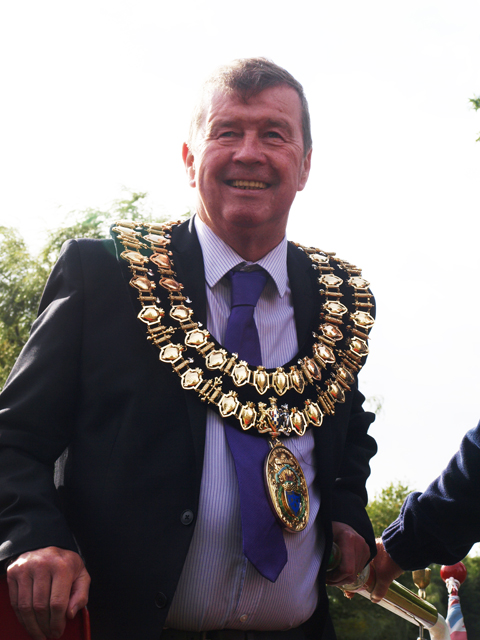 September saw a gathering to celebrate the work of all our volunteers.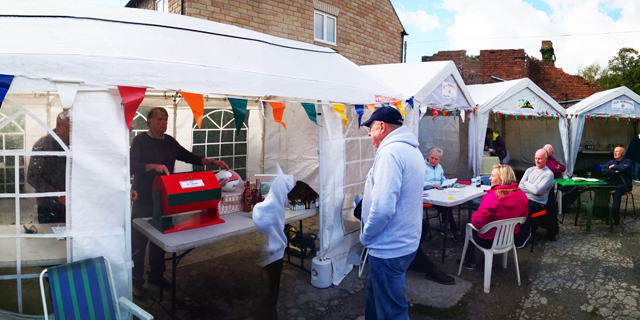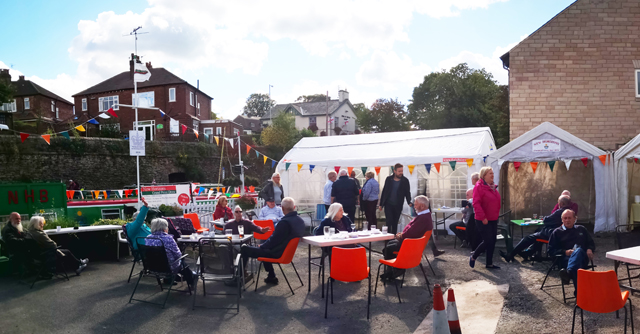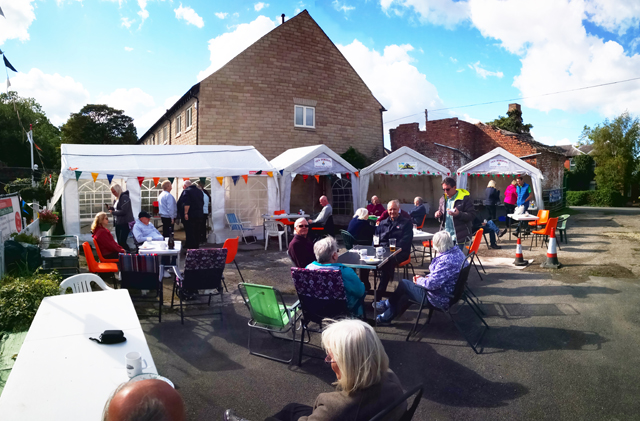 We attended High Lane Fun Day in September, a new venture which we hope to repeat.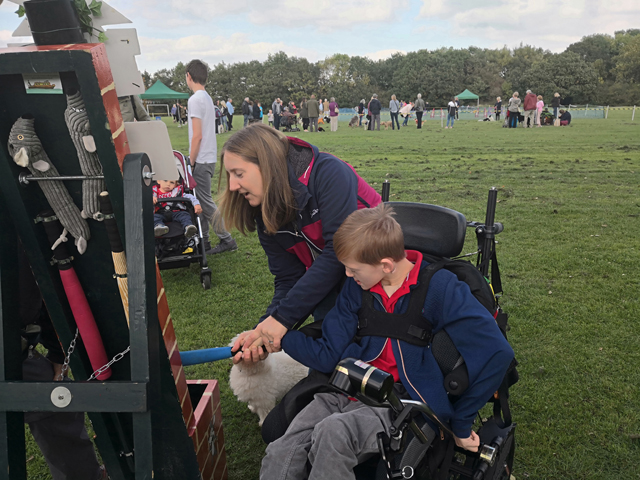 Matthew managed to Splat the Rat...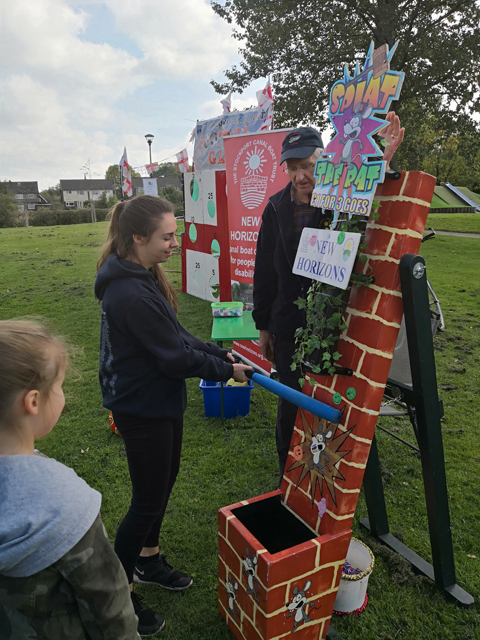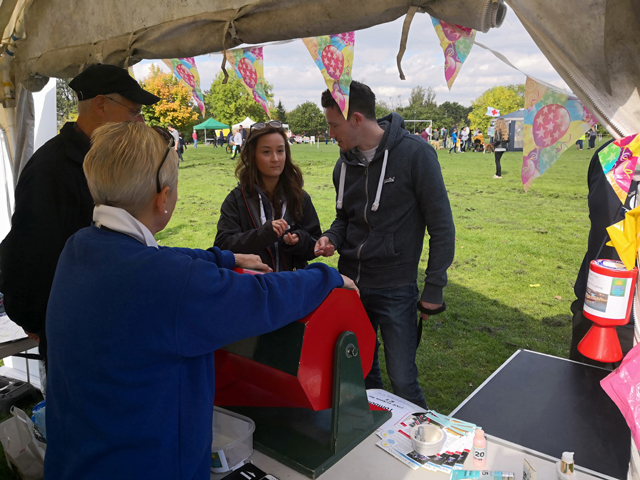 William Wragg MP for Hazel Grove steers New Horizons on the day he spent with us as volunteer crew August 2018.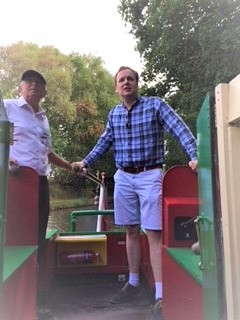 End of the Season
The season has been a busy one and September is no different.
On the 19th September we host the Mayor of Stockport for a morning cruise.  
On the 22nd September we will be at the Marple Food Fair. This is a full day event and we will have an even wider selection of preserves or sale than usual. Please come and help if you can + knitted goods, Tombola and the ever popular Splat the Rat.   Set up is from 8.00am on Market Street.
On the 29th September there is a new community event at High Lane Park, Fun Day and Dog Show, the event is on from 1-5pm. We have booked two stalls and as it is by the canal intend taking the boat as well.
We look forward to seeing you  on the 22nd and 29th.
Just a quick update on where we are with New Horizons,
The season so far and the next 3 months.
Bookings are going well with few dates remaining, We are now booking into October hopefully the weather  will remain good.
Events
We had a successful Maypole Event and Marple Carnival, we have also attended Make it Marple a small Artisan Market with a positive outcome.
Unfortunately the Buxton Rotary Event on the 28th July has been cancelled.
The Navigation Inn ( Lock 13) is having a fun day on the August Bank Holiday Sunday 26th August,  with funds raised going to New Horizons, we will be taking Splat the Rat, Test Your Skill and the Wheel of Fortune.  It is an afternoon event so if anyone can help let me know.
Our next full fundraising opportunity will be the:
Marple Food Fair on the 22nd of September and we will need as much help as possible that day.  Set up on Market Street from 8.00am.
Volunteers Lunch 23rd September
Lunch will be served from 1.00pm.  This year we are having a BBQ, all welcome but if you can let Peter or I know it helps with Catering.
Xmas Events
Winter Wonderland – Marple Bridge 1st December.  We have 2 stalls, one produce and one Wheel of Fortune and Splat the Rat.
Santa Event.
This will be the evening of the 7th December  All helpers welcome.  Information nearer the time.
Wharf Development
As yet CRT have not applied for planning permission. We are fully aware of the plans as they are developing and happy with the arrangements they are proposing for New Horizons.