New Horizons' News
Here's the latest news from New Horizons.
Great News
We were nominated to receive funding from the #madelocal fund with the support of @carling, @robbiesbrewery and @SembleUK. And we have been successful!
The funds will go towards the creation of a new wet room and some waterproof clothing for volunteers. As you probably know, it gets very wet out there and our skipper and volunteers deserve a nice warm space to dry off and some lovely new clothing. We will update you on the progress of the project when we get started.
So thank you for the nomination and thank you to @carling, @robbiesbrewery and @SembleUK and the #madelocal fund.
2018, another great year for New Horizons.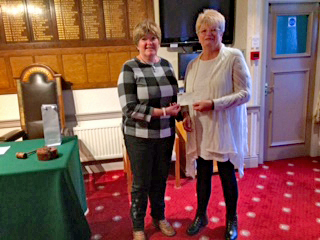 Sue Woodgate, Chairperson of Stockport Canalboat Trust receiving a cheque for £1336, from Kay Gould Martin, past lady captain of Marple Golf Club on Facebook. The Trust were her nominated charity for her year as captain.  
 This years Mayoral visit was a great success, A pleasant cruise along the Macclesfield Canal with the Mayor taking a spell at the tiller.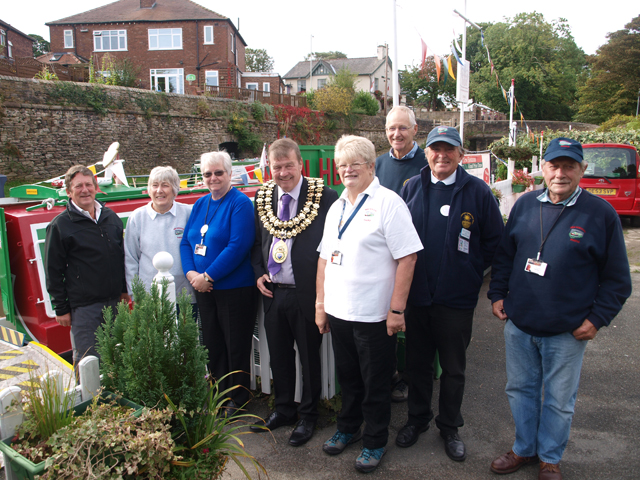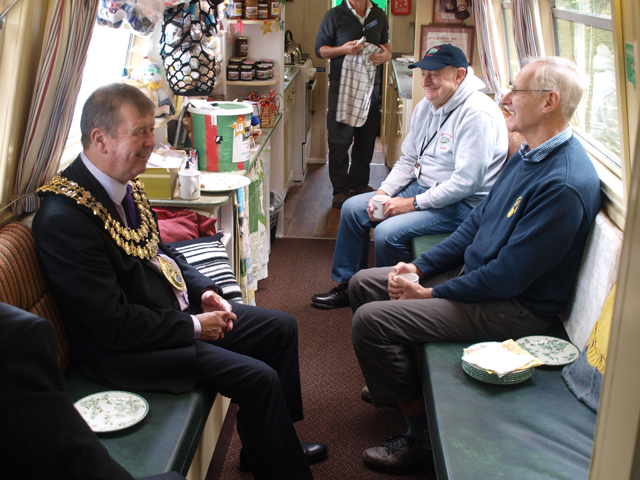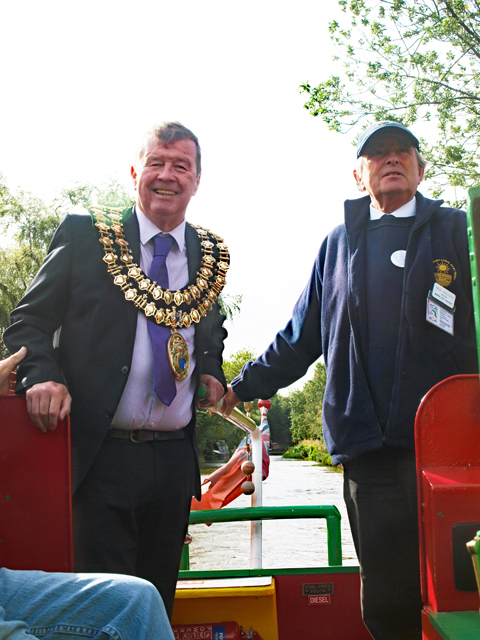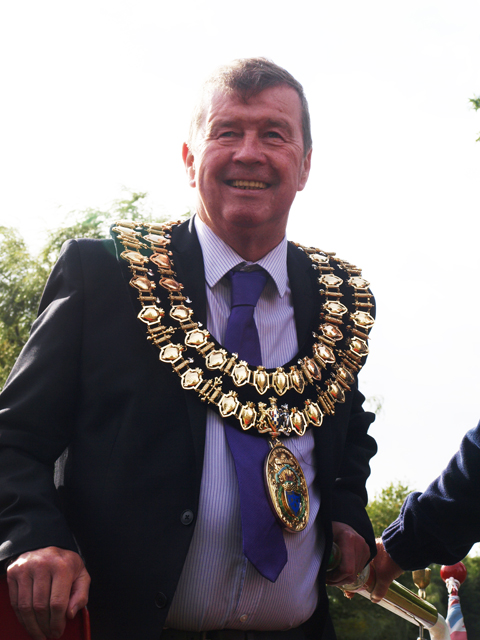 September saw a gathering to celebrate the work of all our volunteers.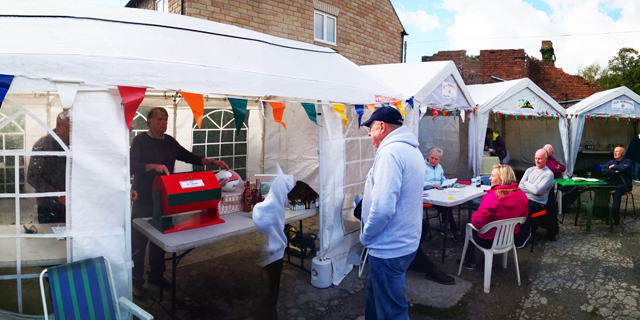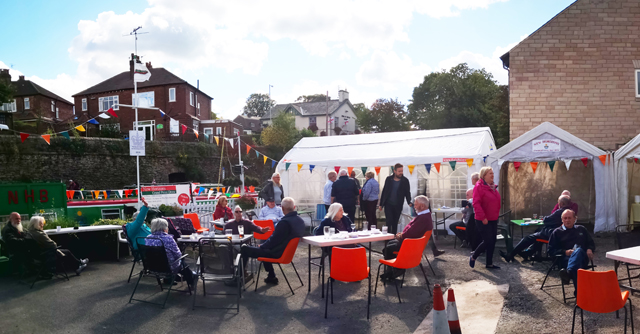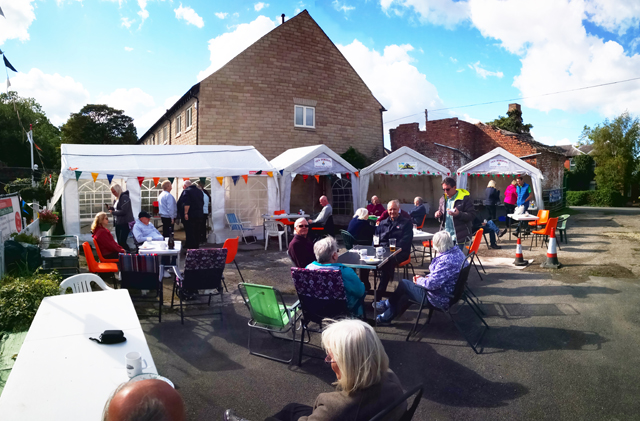 We attended High Lane Fun Day in September, a new venture which we hope to repeat.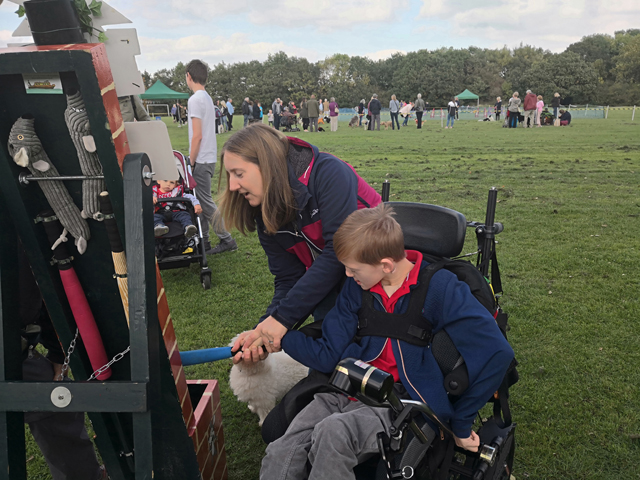 Matthew managed to Splat the Rat...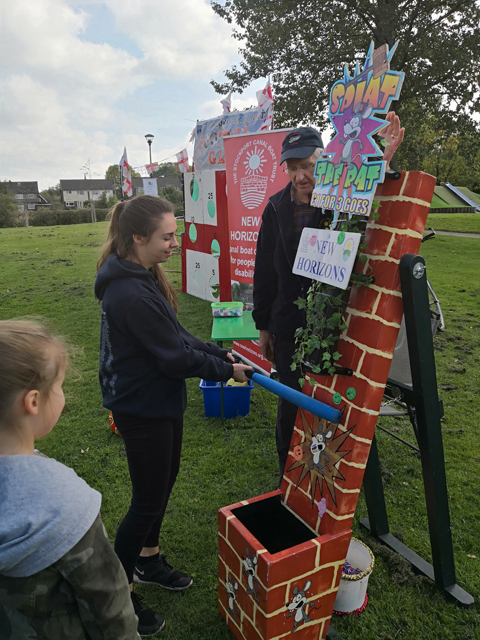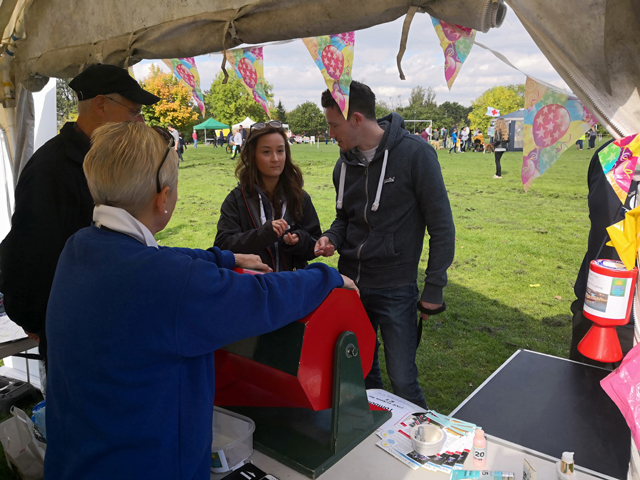 William Wragg MP for Hazel Grove steers New Horizons on the day he spent with us as volunteer crew August 2018.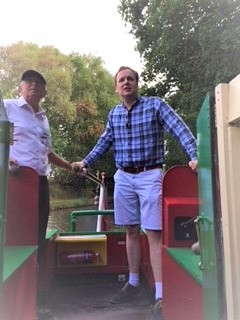 End of the Season
The season has been a busy one and September is no different.
On the 19th September we host the Mayor of Stockport for a morning cruise.  
On the 22nd September we will be at the Marple Food Fair. This is a full day event and we will have an even wider selection of preserves or sale than usual. Please come and help if you can + knitted goods, Tombola and the ever popular Splat the Rat.   Set up is from 8.00am on Market Street.
On the 29th September there is a new community event at High Lane Park, Fun Day and Dog Show, the event is on from 1-5pm. We have booked two stalls and as it is by the canal intend taking the boat as well.
We look forward to seeing you  on the 22nd and 29th.