Marple Christmas Cracker 2013
The annual Christmas Cracker event was preceded by the arrival at top lock on Friday evening, of Father Christmas on board New Horizons.
The fund raising stall and valiant volunteers were in action again on Saturday and raised £960 on a very busy if cool day.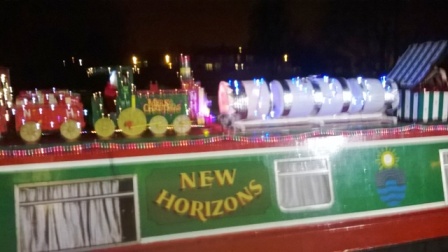 Dressed up for Santa.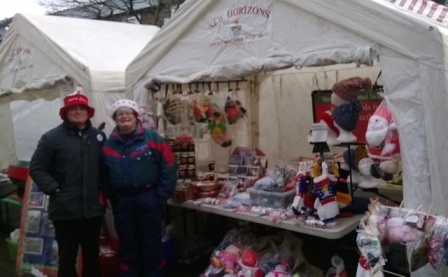 Ready for the crowds.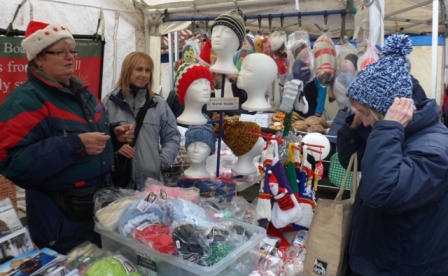 How does this look?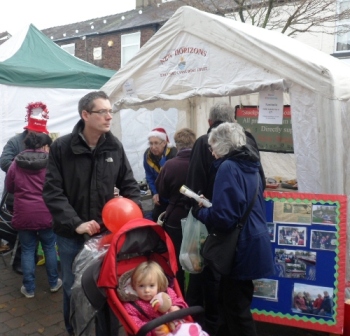 There's a tombola behind there somewhere.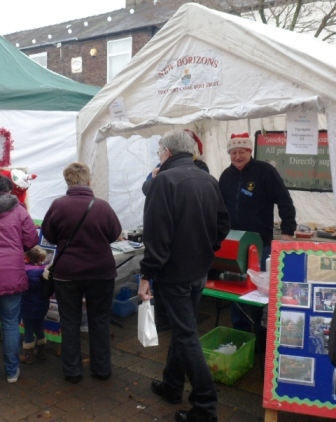 There it is!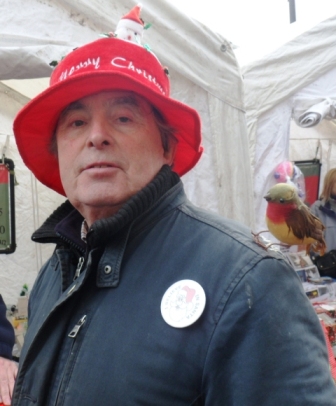 Skipper Peter (and friends!).
Photos by Bill Beard and Sue Woodgate.
To see many more photographs of this event, visit The Marple Website.