Queens award for Voluntary service
Message from James
The Queens award for Voluntary service was presented to the charity at Gorton Monastery on 4th July by the Lord Lieutenant. It was received by Peter Sharp and James Dunlop and will be displayed on the boat in a special cabinet.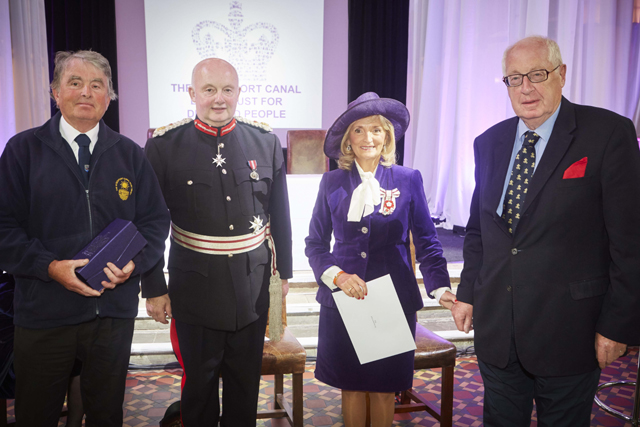 The award was one of 26 made to voluntary groups in Gt Manchester and the assembled volunteers were a great example of the amount and range of volunteering that takes place in the Manchester area.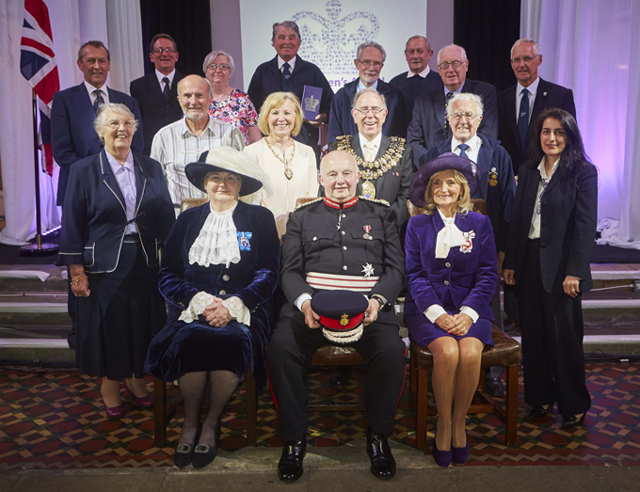 The New Horizons volunteers should be proud of the work that they carry out and the recognition that the award brings.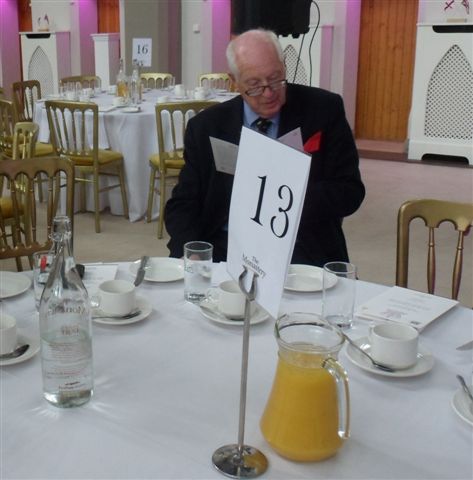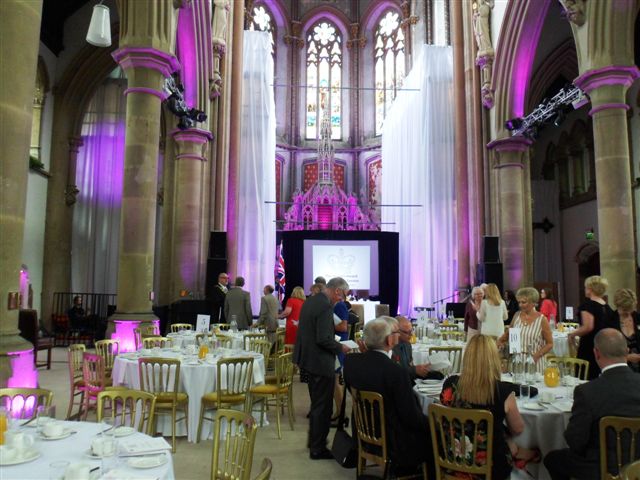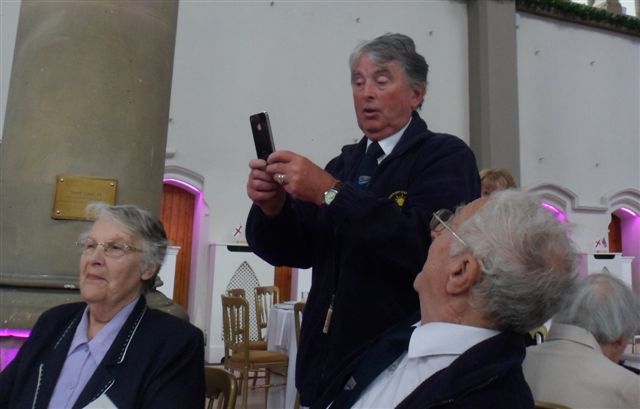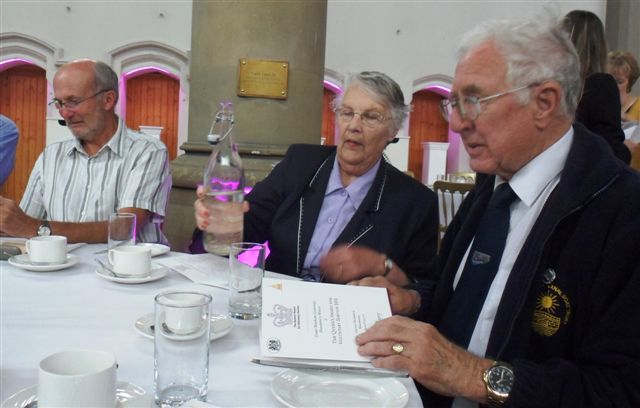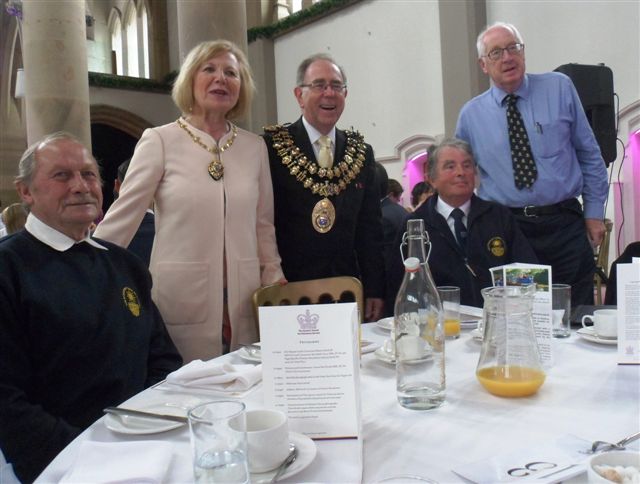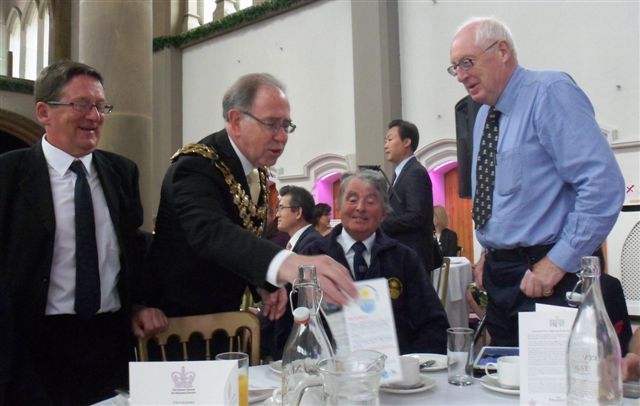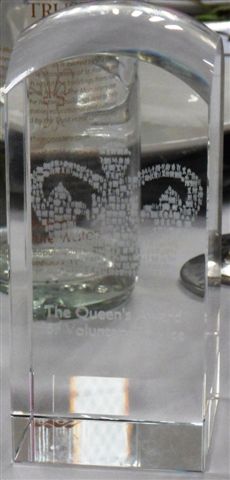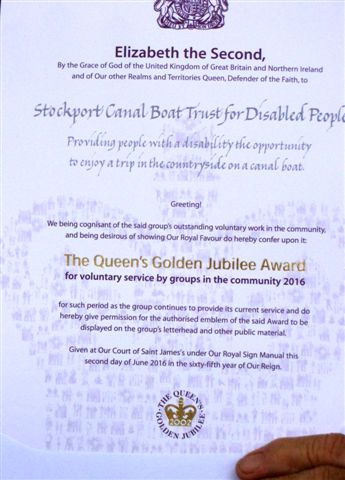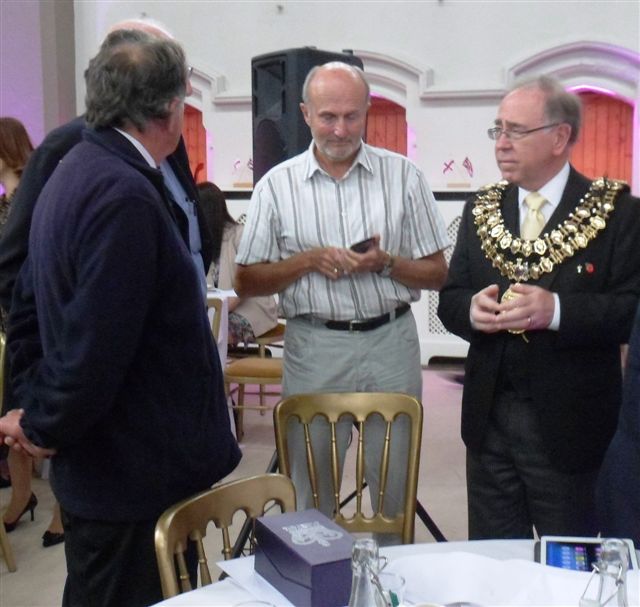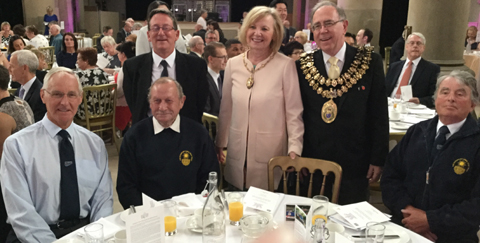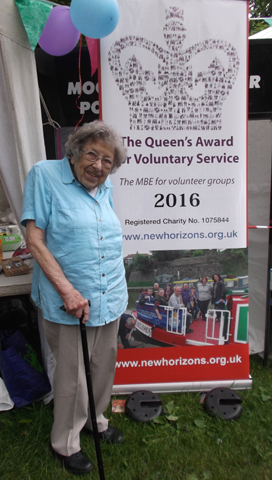 Gwen wife of Gordon,founder of SCBT at Whaley week end.
 Pictures by James Dunlop and Bill Beard.