A Tour of New Horizons
New Horizons is fully accessible with a boarding ramp and lift.
There is full access for all throughout the length of the boat, a fully equipped, self-catering kitchen and a fully accessible private toilet area. the boat is centrally heated and has large windows and a raised outside viewing deck at the front.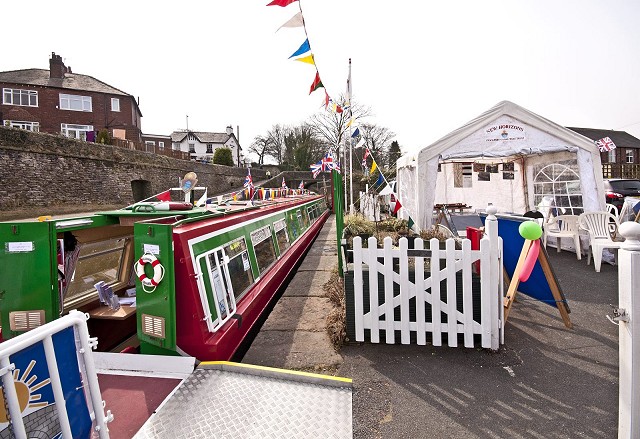 New Horizons Mooring and Ramp

Welcome aboard New Horizons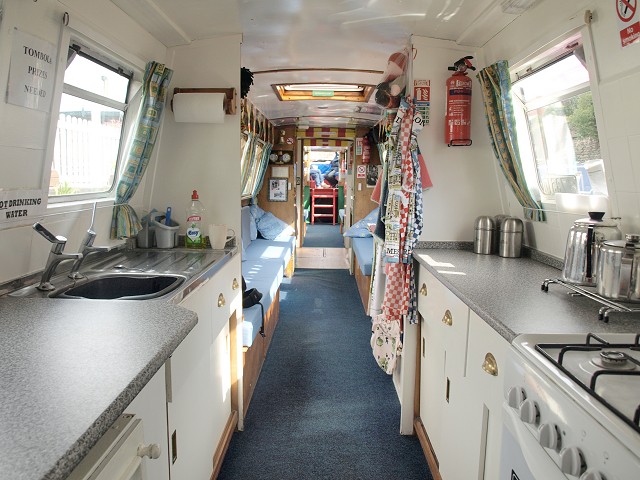 New Horizons' Kitchen facilities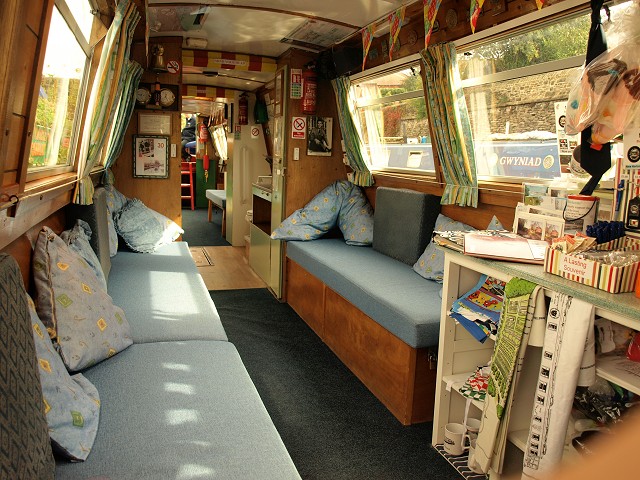 New Horizons' Lounge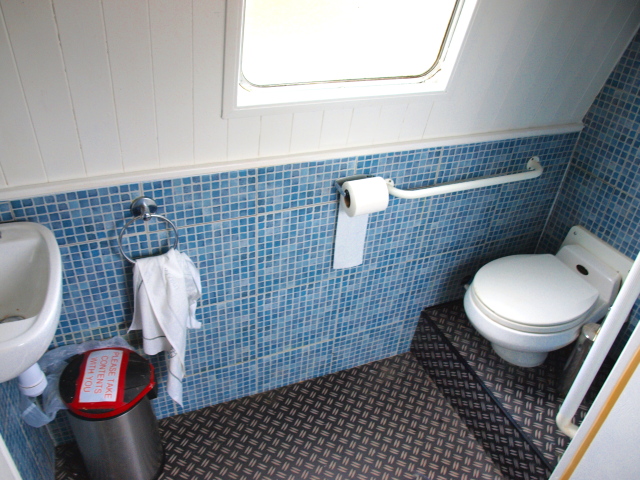 New Horizons' Toilet facilities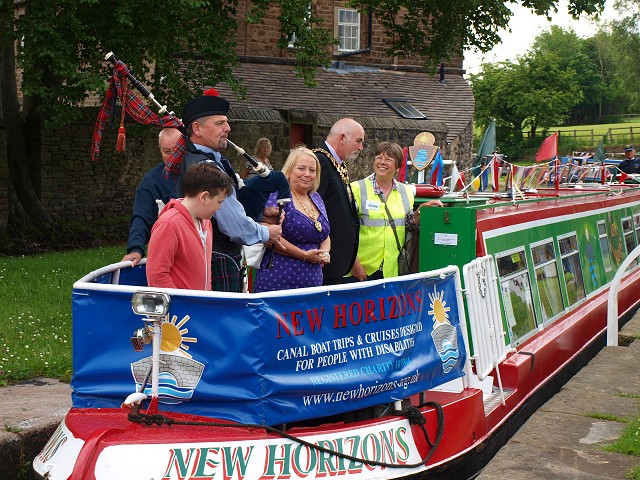 New Horizons' raised viewing deck
Visitor Comments and Photographs
Please submit your comments and pictures to: This email address is being protected from spambots. You need JavaScript enabled to view it.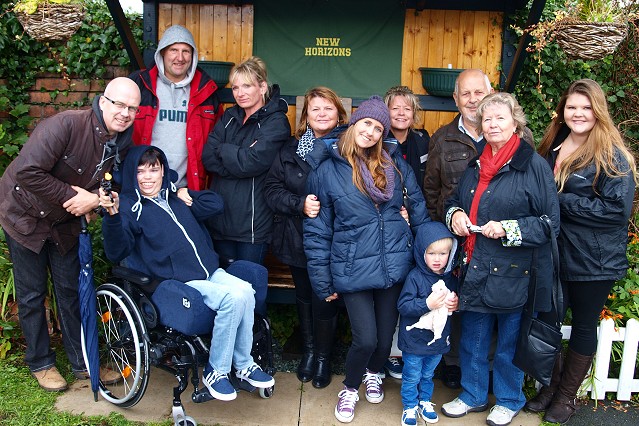 Passengers ready to board New Horizons
Here are some comments from previous passengers:
A great trip, skipper's company made it.'  Fostar, Surrey
A very enjoyable way to spend a Sunday afternoon.'  South Manchester Headway Group
What a lovely peaceful way to spend a day. See you again.'   Barclay Park Nursing Home
Enjoyed it a lot. It's always a good trip.'  Stockport M.S. Society
Helpful crew, enjoyed the trip, many thanks.'  Alderbrook Day Centre
We've all had a brilliant time! Thanks.'  Lancastrian School
A very different and enjoyable experience.'  Royal School For The Deaf